THE ADVANTAGE OF PIERĪGA VILLAGES IS THE IMPROVED LAND
Real estate in Pierīga – not only an apartment, but also improved land.
Investment in līčukrasti
In these changing time, economic and political conditions, it is very important to invest your funds safely so that they not only retain their value but also make a profit.
Līčukrasti is one of the most progressive villages in the vicinity of Riga, where the value of real estate will increase in accordance with the development and growth of the village. New technologies and innovations are already being used in the construction of the 1st stage, which will create added value for the apartment house in many years to come.
The management and administration model in the Residences Līčukrasti will not allow the value of the property to fall even for many years after its acquisition, maintaining a well-kept, resident-friendly and safe environment.
Contact us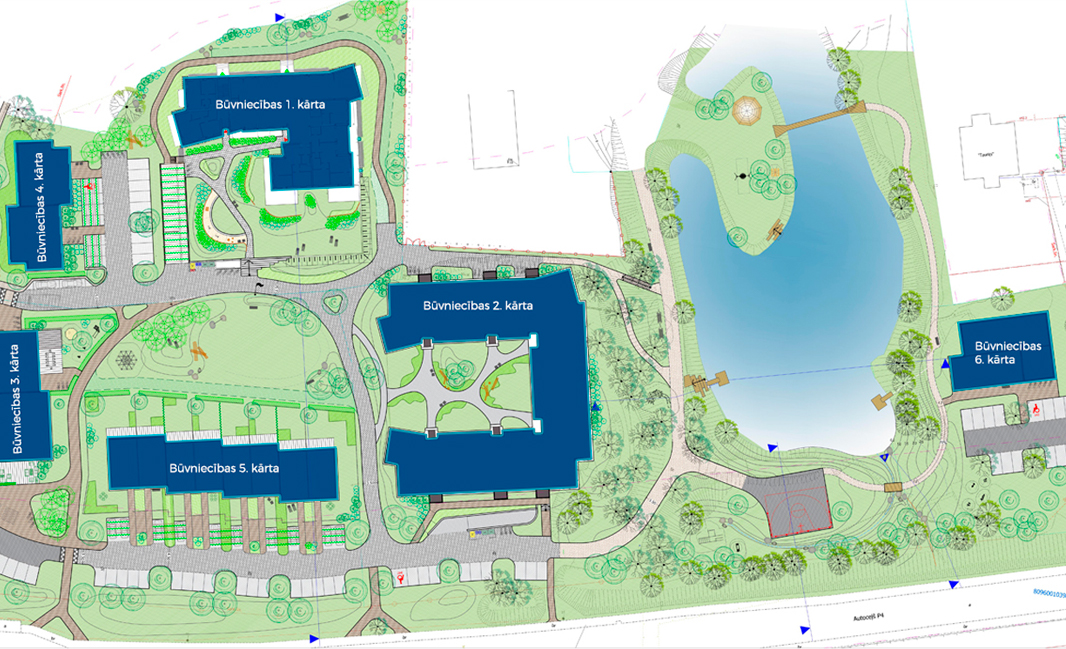 PURCHASE AND RENTAL
By investing money in an apartment in the growing Līčukrastu quarter, you will get an apartment with full interior finish, which can be rented, thus ensuring both a gradual return of funds and a safe real estate with new, powerful infrastructure in a good location. We can provide a full apartment management service.
INVESTMENT IN A FUTURE APARTMENT
Buy an apartment in the next construction phase. In this way, you will ensure both a good price today and protect yourself from future land and material price inflation. Līčukrasti is a project with broad future plans and an excellent team. If you want to create the decoration yourself, we also offer to buy an apartment with a white finish.
COOPERATION IN THE CONSTRUCTION STAGE
You want a building for yourself, but you don't want to deal with construction matters - according to the Līčukrasti concept, we can build a building just for you for rent or for your business - a 12-18 apartment house, a commercial building with shops, offices and medical center. If you are looking for a rental house for purchase, we can arrange a construction phase specifically tailored to your wishes.
Ropaži municipality, Līčukrasti
Ropaži municipality is one of the largest districts around Riga. It is located right on the border of Riga, so we are close to the center - 10 minutes from the shopping centers IKEA, Saga, Hortes, office center Saga and Riga East Clinical University Hospital.

Līčukrasti is surrounded by nature in one of the largest districts around Riga with 30,000 inhabitants. Population growth is estimated at + 7% by 2030. The administrative center in Ulbroka is a 7-minute drive away. There is also the pearl of Ulbroka - the largest cultural center in Latvia, a swimming pool, a sports school, a kindergarten, shops, a pharmacy and the public transport destination of the city of Riga.
Riga
The capital of Latvia, Riga, is a great place to go. The world-famous Art Nouveau architecture is perfect for tourism, while the shopping and entertainment centers offer everything for relaxation and shopping. The National Museum of Art, opera, theaters, restaurants, cinemas, clubs, SPA salons, banks, public and private health institutions coexist perfectly in the relatively small center of Riga.

Wealthy residents of Latvia like to live in nature and use the city's infrastructure for work and leisure as guests. The small size of Riga makes it easy to get from the surrounding areas to the center, so people who can afford it use this opportunity.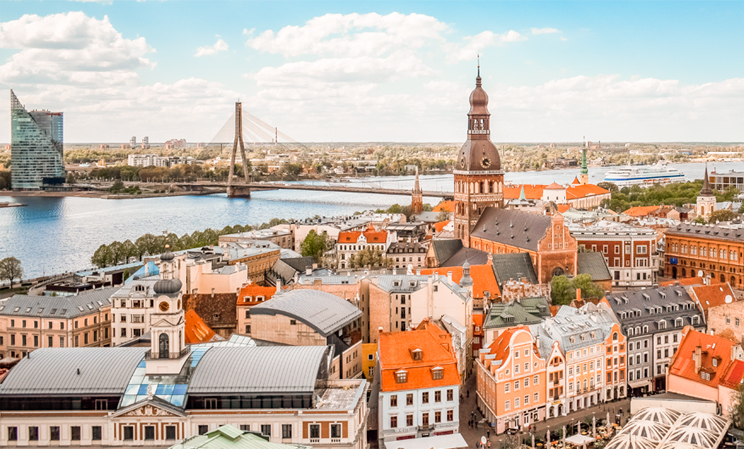 Latvia
Latvia is a country in the European Union located between Scandinavia and Western Europe. It is characterized by a temperate climate with pronounced seasons. 54% of Latvia's territory is covered by forests, but at the same time Latvia also has one of the fastest Internet network speed in the world and is one of the largest exporters of eco-products in Europe (wood products, cosmetics, etc.).

Life here is best characterized by a calm temperament, a rich wealth of culture and history, and a relatively low crime rate. Latvia is bound by EU standards and directives in terms of food, energy and security. As a small country, Latvia protects its identity by implementing a strict immigration policy and maintaining a relatively low unemployment rate. Currently, Latvia has the lowest real estate prices in the Baltic States, as the market is not yet saturated.
Līčukrasti now and in the future